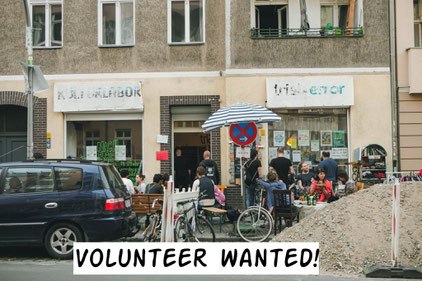 ***Join the Kulturlabor Trial & Error: we are looking for a long term volunteer to join our team and do community work, environmental and neighbourhood activities!***
Despite-of or even because of COVID-19 nature friendly and solidarity practices have become important more than ever! We are happy to share our experience and knowledge and are looking for a support through European Solidarity Corps:
THE PROJECT - arrival - ASAP, max 12 months, living & lodging covered+pocket money, self-guided learning nonformal learning experience;
THE VOLUNTEER (You) 18-30 yo, resident of Latvia or Spain (in exceptional cases - other EU country), with specific motivation to learn and participate in Trial & Error activities, knowledge and affiliation with environmental activism and degrowth, decent level of English (German, Arabic, Turkish or Russian is a plus), basic graphic design and photography skills;
THE PROJECT - being part of the horizontally organised collective with all its pros and cons, taking part of decisions, fulfilling owns ideas and supporting others, participation in urban gardening, community activities in public spaces, support the social media work, design, pr, active engagement in the the neighbourhood, support & participation international projects.
More information - here!
Interested? Send us Your CV, Kulturlabor SPECIFIC motivation & possible date of beginning to trialerror.erasmus@gmail.com !
Looking forward hearing from You!