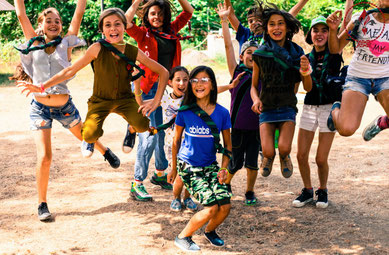 We are looking for a long-term volunteer from Germany to join European Solidarity Corps project in Rustavi, Georgia starting from 1st of January 2021 for 12 months. The hosting organisation is an association "International Scout Center Rustavi" that mainly works with 6-23 year-old local young people. The tasks of the volunteer:
To support the ISCR Team to implement ongoing events, seminars, outdoor and adventure educational programs for children and youth.
To respond to correspondence from potential participants of the Scout Center in a timely manner.
To maintain/improve programme materials and equipment.
To provide input to promotional material on programme events for the ISCR website, ISCR newsletters and other publications.
Volunteers will share with the other ESC volunteers a flat situated about 5 minutes walking distance from the town center. The volunteer will be provided with his/her private room, as well as food and pocket money. Follow the link to read more information about the hosting organisation www.iscr.ge, http://ccfyd.blogspot.com/.
European Solidarity Corps project is available to young people from 18 to 30 years old.
Please send your motivation letter and CV in English till 1st of November to: trialerror.erasmus@gmail.com