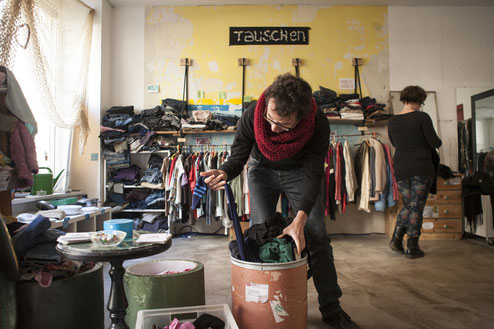 Training course in Berlin about swapshops? Yup it's true and yes you can participate!
Within this project we wish to explore and implement broad range of possibilities that swapping culture, especially swapshops, have to offer in the field of youth engagement and awareness building.
Therefore we are looking for participants who are: 
- youth workers;
- with diversity of experience levels;
- with experience and/or high motivation to learn about and try out the swapshop as a tool;
- with different cultural backgrounds;
- ability to understand and work in English is a must. Russian and/or Arabic knowledge is a plus,
- currently residents of for people who are currently residents of Germany, Latvia, Greece, Georgia, Armenia, Moldova, Palestine, or Egypt.
More info HERE
Please fill in the form found HERE by 25/8/2018 and send it to swapping.culture@gmail.com